Airtech strongly believes in product innovation and providing the very best Technical Support to our customers, being more than a manufacturer...a technical partner. Airtech has a Global Technical Team delivering technical solutions locally to customers around the world. Since 1973, Airtech has been a leader in Vacuum Bagging Technology and Composite Tooling with Account Managers and Technical Specialists recruited from the composite industry to provide trustworthy technical advice. Airtech is an independently owned company which values individual customer service as standard practice.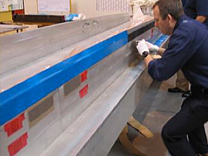 Airtech Technical Support is available over the telephone, by email and with on-site support. Airtech Account Managers have been selected for their composites experience and trained to identify technical solutions with Airtech products. When required they call upon the Airtech Technical Specialist to assist and for visits to your facility to work with you troubleshooting problems, working to reduce touch labor and defining complete tooling solutions. Airtech has all the resource to support all your tooling and vacuum bagging materials projects for: Prepreg / Autoclave Processing, Resin infusion Processing, Wet Lay-up Processing, Composite Tooling, and Custom Kitting.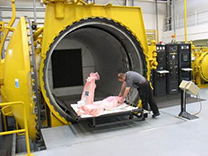 Please contact us or your Account Manager for further information.